Our Church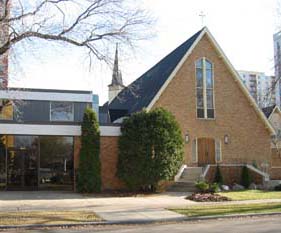 9907 114 St Edmonton, AB
T5K 1P7
Parking is available at Connelly-McKinley Funeral Home on Sunday mornings. Please park on the south end of the large east parking lot unless otherwise posted. Our thanks to Connelly McKinley for the privilege of using their parking lot.

In faithfulness to God's word (Acts 1:8), the mission of Grace Lutheran Church is "To proclaim in a warm caring atmosphere the good news of God's love and forgiveness in Christ to the people of our congregation, our community and the world."


Our Faith
We believe that there is only one true God, Who exists in three persons: Father, Son, and Holy Spirit. God the Father is the creator of everything that exists. The Son is Jesus the Savior. The Holy Spirit inspired the entire Bible. It is the errorless Word of God that brings God's message of love and hope for all people. We accept that Scripture is accurately and faithfully interpreted in the documents contained in the Book of Concord.
Read More
Pastor's Page
"Running Water"
"Behold, I am doing a new thing; now it springs forth, do you not perceive it? I will make a way in the wilderness and rivers in the desert." (Isaiah 43:19 ESV)
During February and March this winter, prolonged extremely cold temperatures made Edmonton (and most of Canada) into a hard, frozen place. Though there was plenty of water around, but it was all locked up in the ice and snow, and the air was very dry. As much as the cold bothers me, it's the lack of moisture that really causes me pain, making my fingertips crack, my skin itch, and my throat feel like a desert. My guitar neck warps in the low humidity, the organ starts making funny sounds, all because of a lack of water!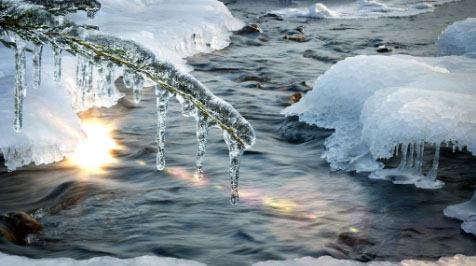 Read More
Update from Trevor Loken
February 2019

Dear friends!
Over Christmas I was able to travel a bit with my sister Lona who came to visit me here in the Philippines. We went up to Banaue and Sagada and saw the historic rice terraces and hanging coffins. See included pictures (alongside a picture from our recent High School ministry day in which we visited a local school to join them in ministering to their poor community).
But now we are well on our way into second semester and so far it's been great. I'm teaching Christian Living in grade 11, which is fun to teach. We've been learning about spiritual disciplines, spending time discussing and practicing prayer and silence and Christian meditation. It's intimidating sometimes for me as it's not a very traditional academic class but the goal is that I give my students an opportunity to spend time with God and encounter him. Several of my students are either agnostic or borderline agnostic so it's tricky navigating that but so far I think it's going well. I know God has been working in my life through it too!
Read More