"Contrary to what we have done previously for December, we are now having a meeting (Dec. 17th). Please bring the usual lunch. After lunch we will enjoy some of our favorite Christmas songs. Please bring some of your favorite Christmas songs on CD format."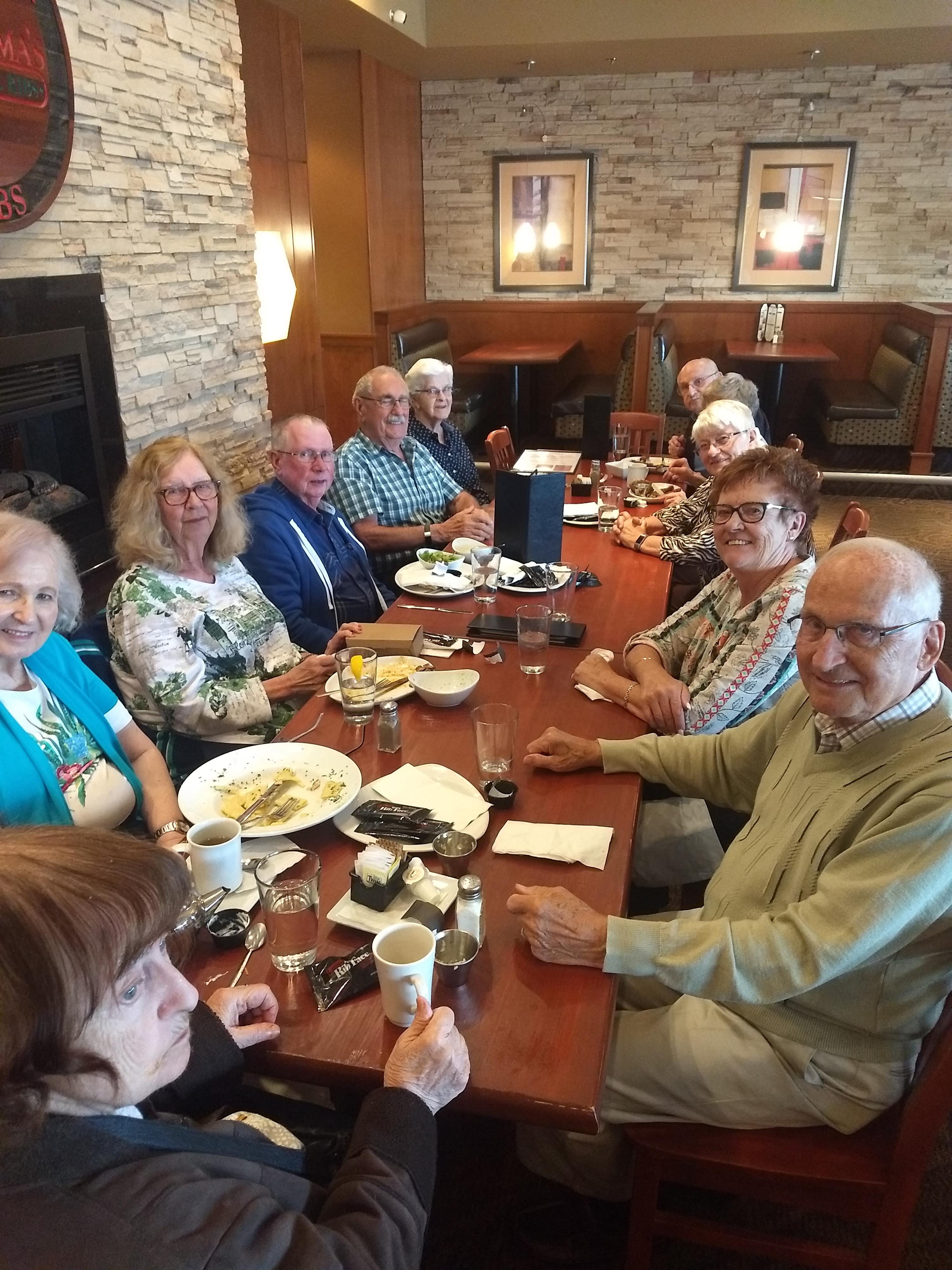 Golden Age luncheon - September 17th


Senior members and friends at Grace meet regularly in the Social Room on the third Tuesday of each month at 11:00 am. All seniors are encouraged to attend and to invite a friend or neighbour to join us. One doesn't have to be a member of Grace to participate regularly.
Carpet Bowling is scheduled for the second Tuesday of each month. We require at least 6 bowlers to have a game. Come out and enjoy!