On the next meeting of the Golden Agers on February 18th , Brian Brownlee will be continuing with the topic of Global Warming.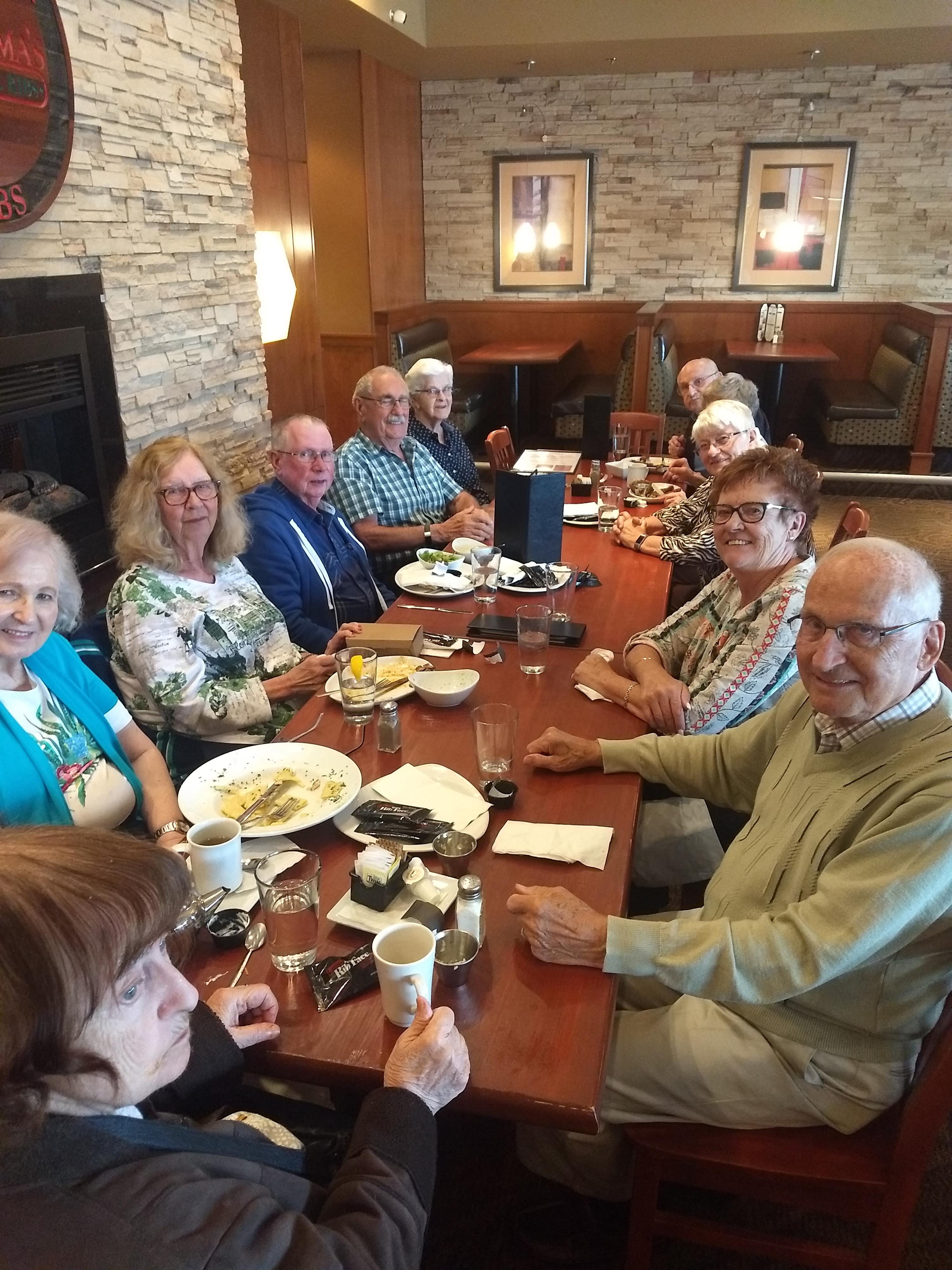 Golden Age luncheon - September 17th


Senior members and friends at Grace meet regularly in the Social Room on the third Tuesday of each month at 11:00 am. All seniors are encouraged to attend and to invite a friend or neighbour to join us. One doesn't have to be a member of Grace to participate regularly.
Carpet Bowling is scheduled for the second Tuesday of each month. We require at least 6 bowlers to have a game. Come out and enjoy!