LWML will not be meeting over the summer but will resume on Saturday, September 8 at 10 am.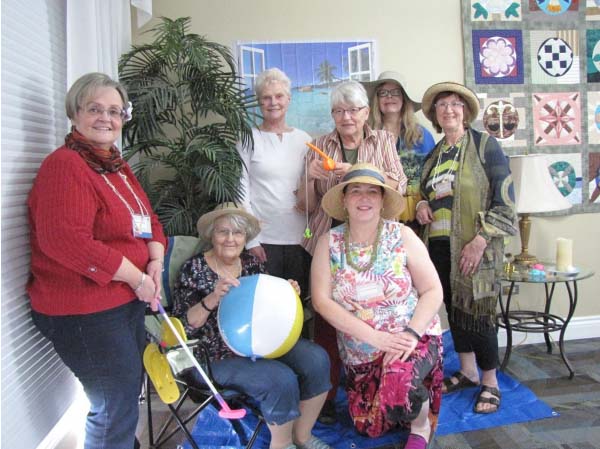 Seven ladies from Grace attended the LWML Retreat at the Star of the North Retreat Centre March 9-11. The waves of the weekend ladies seaside escape splashed back into 11 different congregations from Beach Corner through to Lloydminster into Cold Lake and Maidstone and seven more in between with 35 ladies in total attending. A Saturday Prayer Service was led by Seminarian Scott Brayall and Sunday Morning Worship was led by Pastor Garry Dombrosky. Thanks be to God for His marvelous works!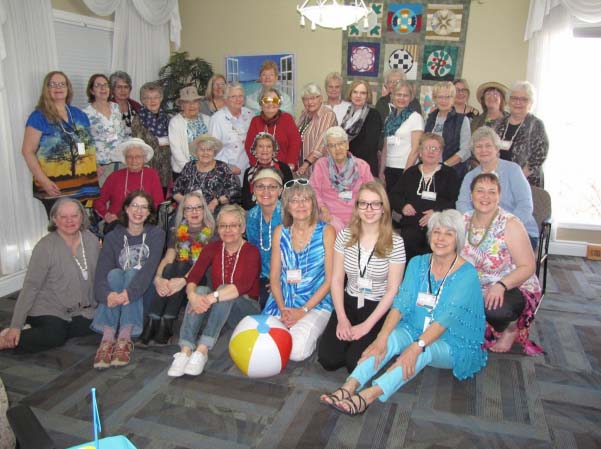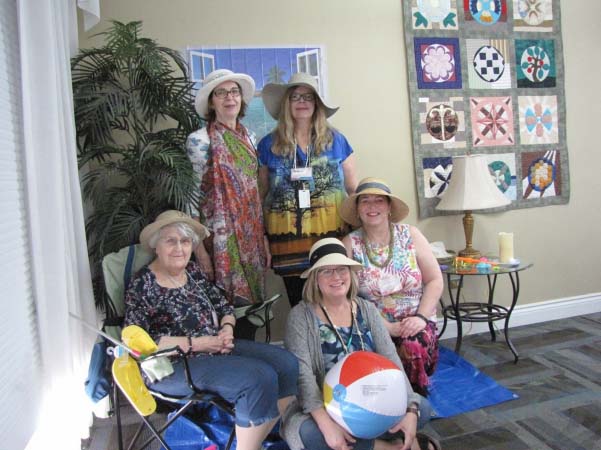 The Retreat Planning and Leadership Team


LWML Collections Boxes are in the Lobby Area
Prescription Eye Glasses--Sharon Kluthe is now collecting eye glasses brought into the church. Prescription eye glasses are distributed by optometrists to people requiring vision correction in third world countries. Clean out your drawers and bring in your old glasses!
Stamps--Sharon is also collecting stamps. When you cut them from an envelope, leave a good 1/4 inch border around all sides. These are eventually sold and the money is used as part of the L.W.M.L. mites, supporting any of the projects of the Alberta-British Columbia District.
Pop Can Tabs--About twice a year Peter Wally from the Leduc Lions Club comes into the city to collect the bag of tabs that members of Grace have brought into the church. He visited me the 3rd week of July to pick up a huge bag full, many of which were brought back from the States by Orest and Carole Baron, who collect from all the people in their winter "Snowbird" village. Money gained by selling the pop tabs is used to purchase wheelchairs. Mr. Wally said that he could arrange for any of our members to receive a wheelchair since our congregation has contributed so many pounds of tabs over the years. If your family, club, condo group, etc., consume lots of beverages that open with a tab, consider creating a collection container: Just make a slit in the lid of an icecream pail. When it's full, dump it into a bag and bring it to the church. Or, collect one ziplock bag at a time. There is a collection box in the lobby of the church. Thanks for all your help!
--Maureen Tiedemann
WHAT IS Lutheran Women's Missionary League-Canada?
Lutheran.......... A body of believers, trusting in salvation by grace through faith in Jesus Christ.
Women's........ Supporting women of all ages, nationalities, backgrounds, in Canada, and around the world.
Missionary...... Reaching out with the Gospel to those in our homes, our churches, our communities, and our world.
League............ Organized into small groups ("societies") within congregations, zones, districts, and nationally.
Canada............ An auxiliary to Lutheran Church–Canada with almost 3,000 members in societies in 230 congregations
THE MISSION of Lutheran Women's Missionary League–Canada is to
EQUIP, MOTIVATE AND ENCOURAGE WOMEN to
GROW in God's Word,
SERVE God's people and
SHARE God's Son
Our Mission: Equip, Motivate and Encourage Women
to Grow in God's Word, Share God's Son and Serve God's people


Subscribe to Tapestry Magazine
Tapestry is a faith-based magazine written by women for women. If you would like to subscribe to Tapestry ($10/yr) please call the church office at 780 488 7967 or call Edna Abel at 780 489 3926. Tapestry is also available in an electronic version ($8/yr) sent by email. The subscription year runs from fall through to the next summer but partial year subscriptions may be purchased should you order a mid-subscription year.


General Information About the LWML-C
MOTTO: "Called to Serve" Deuteronomy 10:12
(The theme of the Lutheran Women's Missionary League-Canada.)
PURPOSE: Grace Lutheran Church's LWML-C carries out that motto by growing in God's Word and reaching out to others with the Gospel of Jesus through word and deed.
GOALS: The members of Grace LWML
•Promote mission awareness within the congregation.
•Support missions by contributing through MITE boxes.
•Host foreign and home missionaries and missionary speakers.
•Equip women for service through spiritual growth and personal development to serve others.
•Participate in mission efforts in the community.
•Support the work of the pastors of Grace congregation.
•Support the mission work of Alberta-British Columbia District LWML and of LWML-Canada.
GRACE LWML MEETS at 10:00 A.M. on the Saturday following the second Monday of each month. All women are welcome to attend and get acquainted with this group of mission minded members.