LWML-C News Update

All ladies of the congregation are invited to gather on Monday, December 10th at 6:00 p.m. to fellowship, eat special treats, sing favorite Christmas carols and participate in a special devotion. Those who have had a Prayer Pal will exchange gifts to reveal who has been praying for them all year. Offerings of cash will be collected for the Concordia Seminary students and their families. A special in-gathering of items needed year round at the Pregnancy Care Center will be set up at the Christmas tree in the foyer.
Please come and bring a friend! Sign up at the LWML bulletin board!
There is no meeting in January or February of 2019. Your offerings of Mites can still be made directly to Edna Abel, mailbox #1, or through your regular envelope. The next scheduled meeting is March 11, 2019.
Thank you for the very generous offerings given on October 14th on LWML Sunday. $1779.00 were added to our Mites for mission projects. Please see the bulletin board in the hallway for the Mission Projects poster.


LWML- CANADA FALL RALLY October 13, 2018 Grace Lutheran, Edmonton
The morning began with 9:30 registration, visiting, and enjoying so many wonderful muffins, breads and fruit trays, all prepared by Grace members of LWML. There was coffee and tea of course. Jeanette Stern, zone president, welcomed everyone and invited Pastor Curtis to lead us in Devotion. Members were invited to think what their favourite funeral hymns are.
Don't Sing Songs To A Heavy Heart (Proverbs 25:20) was the beginning of Pastor Michael Keith's presentation to 36 members from the Concordia Zone of LWML-C. The theme was Managing Loss. His main premise was that as we support each other in all circumstances of loss, particularly in death, it is best to be available and present - even just being silent and NOT trying to fix the situation, the emotions and feelings of the person grieving.
He elaborated 3 paradoxes in moving through the process of grief.
In brief -
Paradox 1: You have to say hello to death before you can say good bye. One sees that death has happened and doses of grief come emotionally, physically, spiritually and psychologically. It is not a quick process.
Paradox 2: Make friends with the darkness before you can enter the light. Slow down, be still and learn from the pain, the despair, sadness, loss, depression, fear, hurt. All these ARE. They all come in doses over period of time.
Paradox 3: Have to look backward before you can move forward. Grief does not move forward in logical steps. As one tells their story, processing the emotions that come with the telling moves that person forward.
The morning concluded with singing many of the hymn requests. Martha Feculak led the singing accompanied by the accordion.
A full very delicious turkey dinner was prepared by Trudy Englen with help from Marie Blume. There was hot apple pie with whipped cream, fruits and breads from the morning for dessert! We appreciate you and THANK YOU so much for your service. Members of Grace helped serve and clean up.
Pastor Garry Dombrowski led the afternoon session with the bible study, "With Us In Our Grief", based on Psalm 119:76 – May Your UNFAILING LOVE be MY COMFORT according to YOUR PROMISE to your servant. We were invited to again reflect on meaningful hymns and funeral scripture texts and then share them first in small group settings and then with the entire group.
Where is God in all of this is a question everyone asks in the midst of suffering and grief. Pastor Garry gave us so many encouraging scripture passages beginning with Romans 6: 1-8 and told us to remember our Baptism date, the day we were united to Christ. All the texts included words like faithfulness, hope, help, promise, binding up - Ps. 23, Ps. 121, Is. 40: 28-31. We can face our mortality when we look up with faith in Christ.
After some more singing of favourite hymns, the afternoon came to a close. It was truly a day and opportunity to cherish– uplifting presentations, uplifting scriptures, uplifting sharing and experience! Thanks be to God!
LWMLC Celebrating 25 years!
Lutheran Women's Missionary League Canada began 25 years ago. Their motto is "Called to Serve" based on Deuteronomy 10:12.
"And now, Israel, what does the Lord your God ask of you but to fear the Lord your God, to walk in obedience to Him, to love Him, to serve the Lord your God with all your heart and with all your soul."
The recent national convention held in Winnipeg in July voted on a mission budget of $130,000. Check the bulletin board for the complete list of mission projects. Our offerings or "Mites" pay for each project as the need arises.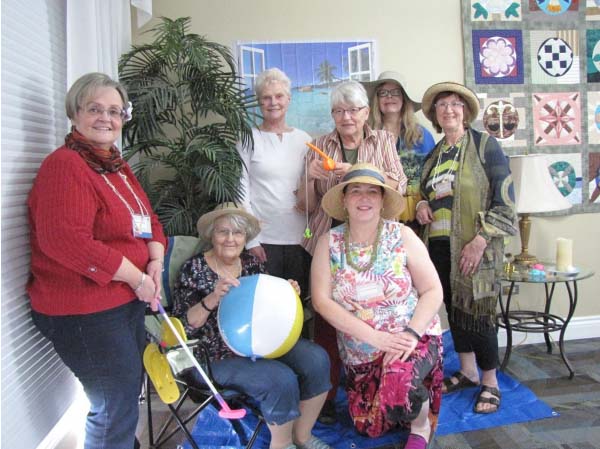 Seven ladies from Grace attended the LWML Retreat at the Star of the North Retreat Centre March 9-11. The waves of the weekend ladies seaside escape splashed back into 11 different congregations from Beach Corner through to Lloydminster into Cold Lake and Maidstone and seven more in between with 35 ladies in total attending. A Saturday Prayer Service was led by Seminarian Scott Brayall and Sunday Morning Worship was led by Pastor Garry Dombrosky. Thanks be to God for His marvelous works!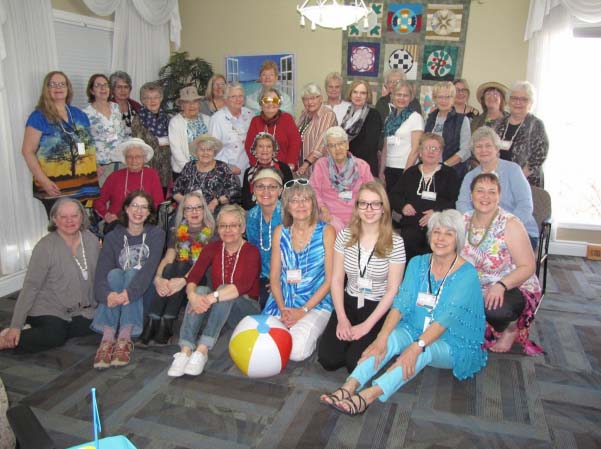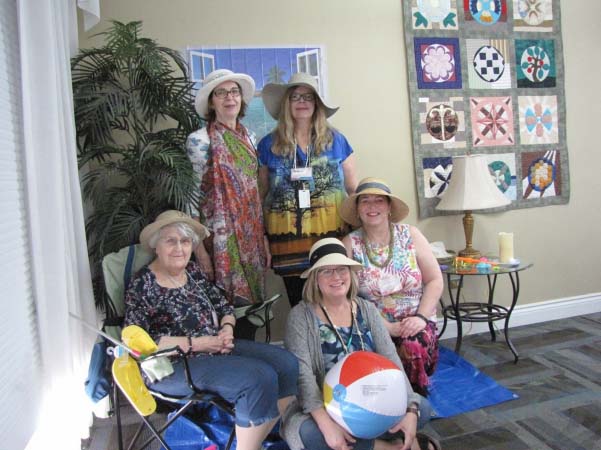 The Retreat Planning and Leadership Team


LWML Collections Boxes are in the Lobby Area
Prescription Eye Glasses--Sharon Kluthe is now collecting eye glasses brought into the church. Prescription eye glasses are distributed by optometrists to people requiring vision correction in third world countries. Clean out your drawers and bring in your old glasses!
Stamps--Sharon is also collecting stamps. When you cut them from an envelope, leave a good 1/4 inch border around all sides. These are eventually sold and the money is used as part of the L.W.M.L. mites, supporting any of the projects of the Alberta-British Columbia District.
Pop Can Tabs--About twice a year Peter Wally from the Leduc Lions Club comes into the city to collect the bag of tabs that members of Grace have brought into the church. He visited me the 3rd week of July to pick up a huge bag full, many of which were brought back from the States by Orest and Carole Baron, who collect from all the people in their winter "Snowbird" village. Money gained by selling the pop tabs is used to purchase wheelchairs. Mr. Wally said that he could arrange for any of our members to receive a wheelchair since our congregation has contributed so many pounds of tabs over the years. If your family, club, condo group, etc., consume lots of beverages that open with a tab, consider creating a collection container: Just make a slit in the lid of an icecream pail. When it's full, dump it into a bag and bring it to the church. Or, collect one ziplock bag at a time. There is a collection box in the lobby of the church. Thanks for all your help!
--Maureen Tiedemann
WHAT IS Lutheran Women's Missionary League-Canada?
Lutheran.......... A body of believers, trusting in salvation by grace through faith in Jesus Christ.
Women's........ Supporting women of all ages, nationalities, backgrounds, in Canada, and around the world.
Missionary...... Reaching out with the Gospel to those in our homes, our churches, our communities, and our world.
League............ Organized into small groups ("societies") within congregations, zones, districts, and nationally.
Canada............ An auxiliary to Lutheran Church–Canada with almost 3,000 members in societies in 230 congregations
THE MISSION of Lutheran Women's Missionary League–Canada is to
EQUIP, MOTIVATE AND ENCOURAGE WOMEN to
GROW in God's Word,
SERVE God's people and
SHARE God's Son
Our Mission: Equip, Motivate and Encourage Women
to Grow in God's Word, Share God's Son and Serve God's people


Subscribe to Tapestry Magazine
Tapestry is a faith-based magazine written by women for women. If you would like to subscribe to Tapestry ($10/yr) please call the church office at 780 488 7967 or call Edna Abel at 780 489 3926. Tapestry is also available in an electronic version ($8/yr) sent by email. The subscription year runs from fall through to the next summer but partial year subscriptions may be purchased should you order a mid-subscription year.


General Information About the LWML-C
MOTTO: "Called to Serve" Deuteronomy 10:12
(The theme of the Lutheran Women's Missionary League-Canada.)
PURPOSE: Grace Lutheran Church's LWML-C carries out that motto by growing in God's Word and reaching out to others with the Gospel of Jesus through word and deed.
GOALS: The members of Grace LWML
•Promote mission awareness within the congregation.
•Support missions by contributing through MITE boxes.
•Host foreign and home missionaries and missionary speakers.
•Equip women for service through spiritual growth and personal development to serve others.
•Participate in mission efforts in the community.
•Support the work of the pastors of Grace congregation.
•Support the mission work of Alberta-British Columbia District LWML and of LWML-Canada.
GRACE LWML MEETS at 10:00 A.M. on the Saturday following the second Monday of each month. All women are welcome to attend and get acquainted with this group of mission minded members.