SUNDAY SCHOOL - UPDATE
Sunday School will begin Sept. 8 at 10:00 am in the Worship Center in the basement of the church. All children are encouraged to attend. At Sunday School, children experience a time of growing their faith and learning how God plays an important role in their lives. He welcomes us all, even the very young.
We will be studying the old Testament. The theme is God Provides Judges and a King. Some lessons we will cover are Samson, Deborah, Ruth, and David which are taken from the book of Judges and 2nd Samuel. Each lesson encourages the use of the catechism, covering the first commandment, the Lord's Prayer, baptism and the articles. Each lesson will cover a Bible verse and a Bible craft activity. Some Lessons will have opportunities to dramatize the Bible story.
During the Sunday School openings we will celebrate the children's baptismal birthdays, sing songs, watch a Bible video of the Bible story for the lessons and prayers.
Helpers and teachers will be needed to teach in the fall Sunday School program. We will have a team teaching schedule.
Next Sunday School Meeting - Tuesday, August 27 – 7:00 PM
In his Service
Christian Education Director, Linda Grohn
Church Office : 780 488 7969
Christian Education – Linda Grohn Mailbox 149



Vacation Bible School --
A success!
Thanks to Many!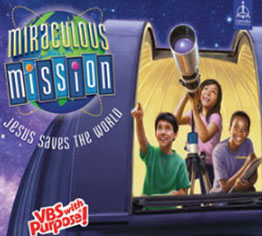 All those involved as students and staff consider this year's MIRACULOUS MISSION program an absolute success. We want to thank the host of volunteers who made this possible.
Our volunteers included: Linda Grohn, Maureen Tiedemann, Martha Feculak, Tina Keeble, Lynn Giese, Tabitha Biel, Damarius Holczer, Shelley Walker, Arianna McCormick, Gertie Love, Doreen Christensen, Sharon Kluthe, Debbie Goertzen, Sam Goertzen and Arnold Grohn.
Both breakfast and lunch were prepared for all the staff and children this year. All the food was donated! Thanks to: Gerry and Kathy Saunderson, Jennifer Tasse, Grace Giese, Doreen Connell, Faye Fielhaber, Karen Krysa, Doreen Christensen, Sharon Kluthe, Lynn Giese, Maureen Tiedemann, Martha Feculak, Linda Brownlee, and Verna Acton. We also used leftover items from the congregational barbeque: pickles, condiments, cheese, etc. Lunch was very much appreciated, especially by those families who live out of town and had a long drive home. Special treats were also brought over by Grace Lam and her husband from All Saints who wanted to see how our VBS compared to theirs. Grace prepared fried rice with Chinese sausage and seaweed topping; dumplings; and Chinese noodles. Tummies were filled before everyone travelled home.
We were able to pick up wonderful decor items from All Saints Lutheran Church who ran the same VBS the previous week. Maureen and Shelley picked up a full car load and led the decorating session with Arianna McCormick and other helpers for 4 hours on Sunday morning. Please take a look at the photos taken by Debbie Goertzen on our display table this morning. You can see how much fun we had sharing the message of our Lord's promises being fulfilled.
An offering was collected for "Gospel Outreach", an organization that sends Bibles and story books to countries where children don't have access to any Scripture stories. Our goal is to reach $300.
"For God so loved the world that He gave His only Son , that whosoever believes in Him should not perish, but have eternal life." John 3:16
We learned that God made me. God keeps His Word. Jesus came for me. Jesus saves me. Jesus is coming for me. This is all true! This is all God!